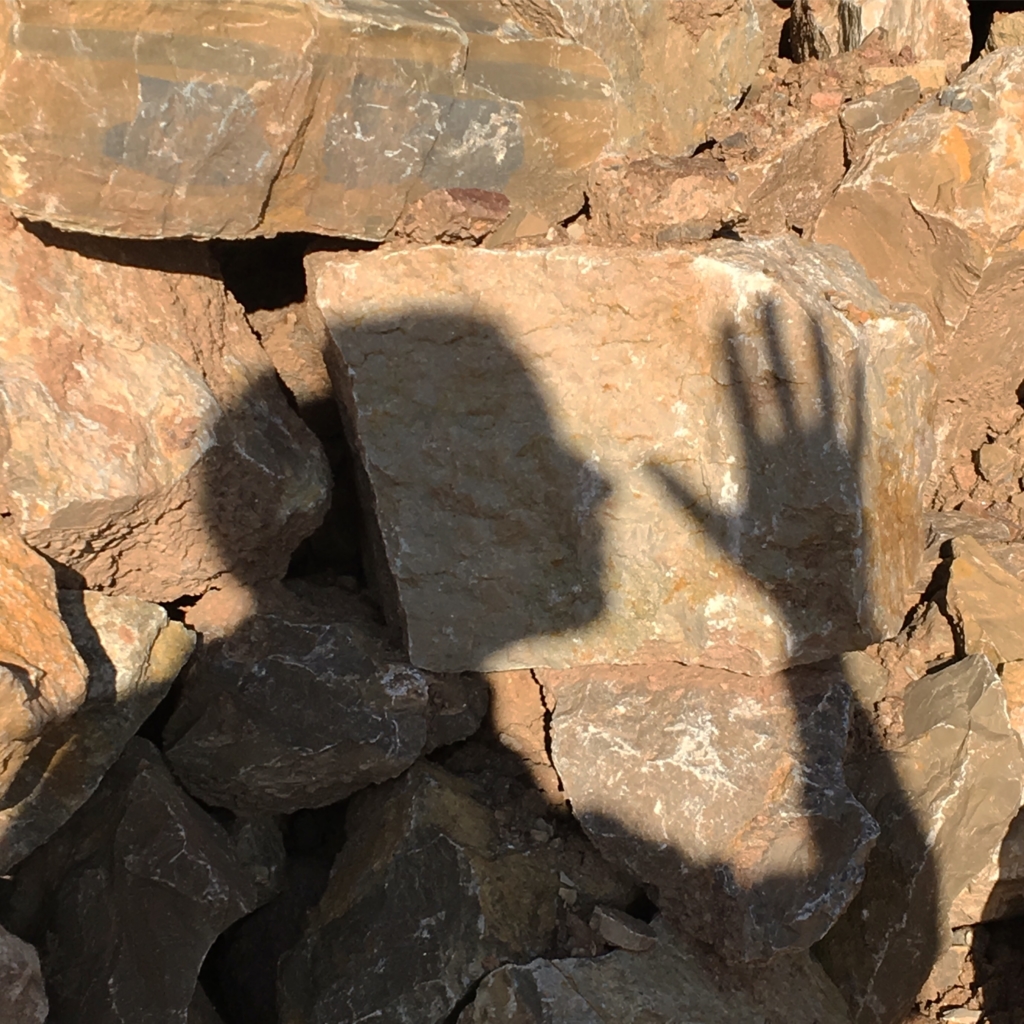 «Garance Vallée, incarne une jeunesse créative, à l'éclectisme décomplexé. Diplômée en architecture en 2017, elle s'est émancipée du plan de coupe afin de proposer un univers global entre dessin, peinture, objets en volume et scénographie. Inspirée par la ligne droite, elle transforme les angles, joue avec les perspectives et imagine de curieux espaces, entre réalisme et rêverie. Une démarche expérimentale et spontanée, née d'un besoin de s'affranchir des règles parfois trop normées du dessin d'architecture, afin de le détourner.
À partir de ses compositions plastiques, Garance décide d'extraire certaines pièces afin de les réaliser en volume. Un principe qui lui permet de faire vivre ses esquisses et de se prêter à l'expérimentation de formes, de matières et d'assemblages de couleurs. Des pièces à l'usage hybride, tantôt abstraites, tantôt formelles, auxquelles elle confère une forte dimension architecturale. Réalisées en béton, en bois ou en plâtre, elles arborent toutes un jeu de textures, propre à l'identité graphique de la créatrice.»
Adel Fecih, directeur éditorial MILK magazine
«Initiée à l'art par sa mère et son père artiste peintre ,Kriki , Garance Vallée se forme à l'architecture à l'Ensa de Paris la Villette. Alors qu'elle poursuit ses études, elle fait la connaissance de l'architecte italienne Ada Tolla à New York. Une rencontre décisive qui la pousse à se lancer en solo et à formuler son propre vocabulaire stylistique, quel que soit le support. C'est lors de la dernière Design Week de Milan que l'on a découvert Garance, lors d'une carte blanche que lui a donnée l'attachée de presse milanaise Martina Gamboni. Elle avait alors conçu une pièce à vivre où elle célébrait le matériau de la terre à travers un décor organique aux motifs colorés.
Son travail. Il se caractérise par sa grande pluralité, de l'architecture à la scénographie, du dessin à la sculpture, en passant par le design d'objets. Elle crée un univers personnel protéiforme aux influences antiques et modernistes. En partant du dessin, elle imagine des scènes architecturales originales qui mènent parfois à la production d'objets en béton brut, plâtre ou bois, habillés de pigments naturels qui composent sa palette minérale – ocre, terre, beige, blanc-cassé – et confèrent à ses pièces une dimension organique.»
Léa pagnier, journaliste AD magazine
« Garance Vallée, embodies a creative youth, with an uninhibited eclecticism. Graduated in architecture in 2017, she emancipated herself from the cutting plan in order to propose a global universe between drawing, painting, objects in volume and scenography. Inspired by the straight line, she transforms the angles, plays with the perspectives and imagines curious spaces, between realism and fantasy. An experimental and spontaneous approach, born of a need to free herself from the sometimes too normalized rules of the architectural design, in order to divert it.
Based on her plastic compositions, Garance decides to extract certain pieces to make them in volume. A principle that allows her to bring to life her drawings and experiment shapes, matters and combination of colors. Objects with hybrid use, sometimes abstract, sometimes formal, to which she confers a strong architectural dimension. Made of concrete, wood or plaster, they all feature a mix of textures, which are characteristic of the designer's graphic identity.»
Adel Fecih, editorial director MILK magazine

«Initiated into art by her mother and painter father, Kriki , Garance Vallée was graduated in architecture at the Ensa de Paris la Villette. As she continues her studies, she meets the Italian architect Ada Tolla in New York. A decisive meeting that pushes her to go solo and formulate her own stylistic vocabulary, whatever the medium. It was during the last Design Week in Milan that Garance was discovered, during a carte blanche given to her by Milanese press secretary Martina Gamboni. She had designed a living room where she celebrated the matter of the Mother Earth through an organic decoration with colourful texture and shapes.

Her work. It is characterized by her great plurality, from architecture to scenography, from drawing to sculpture, including the design of objects. She creates a multiform personal universe with Ancient Greek and modernist influences. Starting from the drawing, she imagines original architectural scenes that sometimes lead to the production of objects in concrete, plaster or wood, with natural pigments that compose her mineral palette – ochre, terra-cotta, beige, off-white – and give to her sculpture an organic dimension."

Léa pagnier, journalist AD magazine
collaborations :
VOGUE LIVING / Missoni group / SAY HI TO magazine / ELITIS / Uniqlo group / Maison Martin Margiela / AD Magazine / Le Bon Marché Paris / ELLE decoration / Milk décoration magazine / Salon Première vision / NIKE / Madame FIGARO / Galeries Lafayette Paris / étapes magazine /Audemars Piguet / Atelier 27 / Maison & Objets / Goodmoods / Man-Woman shows / Amelie maison d'art
exhibitions :
group show at ULTRA MODERNE design gallery Paris ,2016.
prints for SAY HI TO magazine, 2016.
solo show « SCALA » Artmate gallery, Paris, 2017.
Group show « Summer Camp » Artmate gallery, Paris 2017.
Scenography, pop up store Paulette magazine, Paris, 2018.
Exhibiton at AREBOURS Paris, Fondation Lafayette, 2018
« TERRA » installation, Milan Design Week 2018 at Strategic footprints.
Drawings curated by Atelier 27 for Marriott hotel in Cyprus, 2018.
Represented by Amelie maison d'art gallery, Paris, 2019.
Solo show « MAGNA MATER » at swing design gallery , 2019, Benevento , Italy.
Scenography in situ for fashion show VIVETTA, Missoni group, Milan fashion week 2019.
Scenography campaign Maison Martin Margiela fragrance, winter 2019.
NIKE Limited edition of « blazer designed by Garance », campaign EMEA 2020.